Spirit Of Life Performers Revealed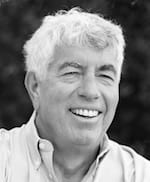 City of Hope's Music, Film and Entertainment Industry Group (MFEI) announced the artists scheduled to perform at the upcoming Spirit of Life® Award celebration — Dave Matthews, Trey Anastasio, Preservation Hall Jazz Band and Joseph will take the stage during the gala event/dinner on November 2, 2017 at the Barker Hangar in Santa Monica, CA.
The Spirit of Life® Award is City of Hope's highest honor, and each year recognizes a leader whose work has fundamentally impacted the music, film or entertainment industries. This year's Spirit of Life® honoree is Coran Capshaw (pictured), founder of Red Light Management, Dave Matthews' longtime manager and one of the music industry's most influential and innovative executives.
For more information on the 2017 Spirit of Life campaign and to purchase tickets for the gala dinner, please visit cityofhope.org.