Condolences: Eddie Mascolo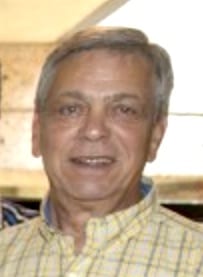 The music industry is mourning the passing of longtime promotion legend Eddie Mascolo, who died on Saturday after a battle with cancer. Over the course of his lengthy career, Mascolo left his mark on RCA Records, Mercury Records, River North, Turner & Nichols & Associates, and other companies.
Our friend Bob Catania of What's In-Store Music had the privilege of working with Mascolo at RCA in the late '70s — Catania was doing local Philadelphia promotion and Mascolo was doing National. In a Facebook tribute, Catania said, "The music industry, and the world, has lost of the greats today with the passing of Eddie Mascolo. Like so many he touched, I had the privilege and honor to work with him starting with my days at RCA and up to the present on different projects. Eddie never stopped working and continued to be a friend and mentor to all he worked with. He was truly the 'Mayor of Nashville' and his loss will especially hurt there." He added, "Eddie's impact on the lives of his family; friends; and artists he worked with is the stuff of legend. My heart goes out to his wife Carol and his sons and grandchildren. His was a life well lived… I am thankful I got to be a part of it." [Photo by Erika Goldring]
• Visitation for Eddie Mascolo will be held Tuesday, Jan. 16 from 4-7pm and Wednesday, Jan. 17 from 9:30-11am at St. Matthew Catholic Church, 535 Sneed Rd. W., Franklin, TN 37069. A funeral mass will be held at 11am on Wednesday. In lieu of flowers, donations may be made to St. Matthew Catholic Church.