Remembering George Kravis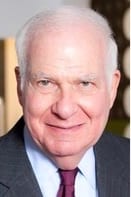 • George R. Kravis II, Tulsa-based entrepreneur, art collector, philanthropist and former radio station owner, died Monday, February 12, after a long illness. Kravis held the distinction of being one of the youngest and earliest founders of an FM station in the U.S. In 1962, he embarked on his 25-year broadcasting career when he launched KRAV. Four years later Kravis purchased KFMJ-AM 1050, which in the early '80s became KGTO (Greater Tulsa's Oldies).
Steve Hunter, Operations Manager of Scripps' Tulsa radio cluster said of Kravis, "He was a radio pioneer in Tulsa as well as a great contributor to our community. I had the pleasure if working for George as PD of KRAV and KGTO, leading up to the sale to Cox Radio in 1996. Very few people have had the passion and vision that George had for radio. He believed in FM radio long before it was more than a novelty."
In 1970 Kravis began to collect graphic and industrial design, going on to assemble one of the largest and most important collections of industrial design in the United States. His collection includes works from 1900 to the present with a focus on industrial design from the 1930s and '40s.
Funeral services for Kravis will be held this Friday, February 16, at 10am at Fitzgerald Ivy Chapel Funeral Home in Tulsa. In lieu of flowers, Kravis has expressed the wish that donations be made for arts education.