Beatport Names Two New Chiefs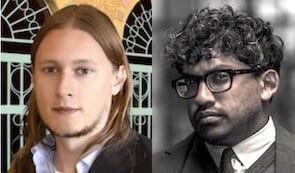 • Beatport, billed as the world's leading DJ music platform, announced two executive promotions: Jonathan Steffan is now Chief Information Officer and Terry Weerasinghe is upped to Chief Product Officer. The announcement was made by Robb McDaniels, who joined the company as CEO in October 2017.
Stefan (left), who was SVP, Technology, will now oversee Infrastructure Engineering, Data Services, Content Operations and IT from Beatport's Denver office. Steffan joined Beatport in 2008 and is one of the company's longest serving employees. Weerasinghe (right) joined Beatport in 2013 and was most recently SVP, Music, Marketing & Analytics. In his new role, he will oversee all Product Development, Marketing & Artist and Label Relations from Beatport's Berlin office.
"Successful companies are born from intelligent, passionate people, and Jonathan and Terry exemplify these traits," said McDaniels. "If we are going to transform Beatport from a simple download store to a next generation ecommerce platform, we need leadership and vision from experienced executives like these two gentlemen."