KOIT Knows Pets Are People Too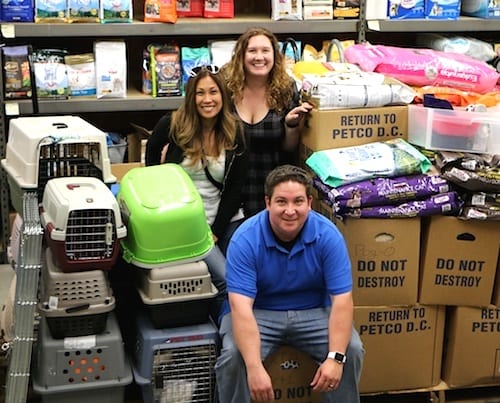 With thousands of residents negatively impacted by all of the wildfires currently blackening large swatches of Northern California fires, Entercom AC 96.5 KOIT/San Francisco did its part on Sunday to help these fire-affected residents — and their equally disadvantaged pets by holding a Pet Supply Drive at Unleashed by Petco in Daly City, CA.
KOIT personalities (top to bottom) Kristen, Freska & Nick were on location to collect these valuable donations.
Generous listeners came out in large numbers, donating three pallets of badly needed pet supplies that will assist pets impacted by the North Bay fires. Proceeds support the Napa County Animal Shelter.