Chelsea Alayne Wakes Up In Ft. Myers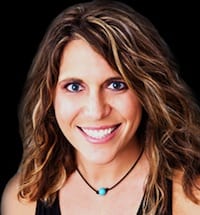 • Sun Broadcasting Alternative WXNX (93X)/Fort Myers-Naples, FL just introduced its new morning show host — Chelsea Alayne joins the station after a three-year run with Community Broadcasters' Top 40 WECQ (Q92)/Ft. Walton Beach-Destin, FL, rising to the PD chair a year ago. Her radio background also includes stops in Memphis and Mississippi.
WXNX PD John Rozz said, "Chelsea's energy and desire to immediately contribute is inspiring. She's a great addition to the 93X staff!" Alayne, who had been doing afternoons at Q92, will now enjoy the thrill of waking up in total darkness. She said, "I'm so excited to take on the challenge of mornings! I feel I will fit-in nicely with John and his band of misfits at 93X. We're going to have some fun!" Chelsea can now be contacted at [email protected].