Buchmann Extended For Your AM Pleasure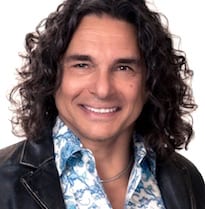 • iHeartMedia San Diego and Classic Rock 101.5 KGB are excited and proud and thrilled and excited all over again to announce the extension of their relationship with Bob Buchmann, who will be sticking around through 2022 in his capacity as the talented co-host of The Bob and Coe Show with Coe Lewis.
Market President Melissa Forrest commented, "Bob is a proven market performer and we look forward to many more years of top ratings in a very competitive San Diego market. KGB PD Shauna Moran added, "Bob has been a vital piece of our programming puzzle here in San Diego and we look forward to more successful years. Bob and Coe have been a favorite of the rock radio morning commute and we are excited that it will continue."
Buchmann and his luxuriant locks first cruised through the front doors of KGB in June 2012, coming off a three-year stint as PD of Cumulus Classic Rock KLOS/Los Angeles. His previous programming history includes nine years at the helm of Clear Channel Classic Rock WAXQ (Q104.3)/New York, preceded by two decades as VP of Programming at Long Island's iconic WBAB back in the day.