Mancow Sues Nyren For Old Time's Sake
• "Same as the old boss…" It's déjà vu all over again in Chicago, as Windy City media maven Robert Feder reports that WLUP (97.9 The Loop) morning personality Erich "Mancow" Muller has once again filed suit against his former boss, Marv Nyren — who was recently rehired as his new boss. You may recall that back in 2006, when Nyren was RVP/Market Manager for Emmis Communications, he fired Muller from mornings on WKQX. The following year, Muller sued Nyren and Emmis for $6 million for allegedly making false and disparaging statements as part of a "pattern of malicious acts" against Muller. The suit ended with an undisclosed settlement in 2011.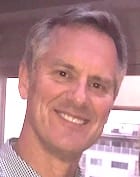 Cumulus Media recently hired Nyren as VP/Market Manager for its four-station Chicago cluster, which includes Classic Rock WLUP, where Muller has been doing mornings since March 2015. In a new lawsuit, filed Monday in Cook County Circuit Court, Muller claims he has "suffered emotionally and physically with the prospect that Nyren will continue his efforts to retaliate against him." This latest suit seeks unspecified monetary damages and recounts numerous incidents alleged in the 2007 complaint, including a claim that Nyren ordered a station employee to break into Muller's home and that he directed his sales staff to send raw meat — depicting Muller as "a dead cow" — to major advertisers and media buyers.
"Nyren took steps to diminish Erich Muller's reputation and standing in the community and the radio industry to ensure that Erich Muller would not soon be hired by a competitor in the market," the suit alleges. "Nyren's actions went far beyond normal business decisions and demonstrate an unusual obsession with punishing Erich Muller." For his part, Nyren told the Chicago Tribune, "I'm thrilled to be working with Cumulus and Mancow. He's seeing some really great ratings, and I'm looking forward to working with him."