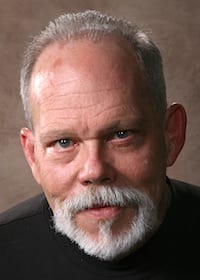 • The close-knit Lancaster, PA radio community is mourning the unexpected passing of Jerry Murphy, 61, the longtime host of the popular and highly rated Murph & Casey morning show on Cumulus Country WIOV (I-105).
Casey Allyn, Murph's co-host for the past 19 years, said of her partner and friend, "Murph was my morning sunshine. He could make me laugh every day harder than I've ever laughed. After spending five hours each weekday in a small room with someone for 19 years he was definitely my 'work spouse.' And for all the fun and craziness he exhibited, he was one of the most intelligent and caring people I knew. I will miss him so unbelievably much. He and I will always be 'just like that.'"
WIOV PD Rich Creeger commented, "​Murph was not only one of the most charismatic personalities I had the pleasure of working with, but he was also a great friend. I will miss him tremendously." A statement from the station read, "Radio was Murph's life — he spent his entire working life and career in radio, and he found a home and loved waking up I-105 listeners every morning with Casey Allyn." The station has set up a tribute to Murph at wiov.com where listeners can offer their condolences and share their feelings on his passing.