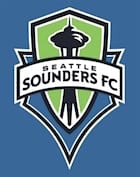 • Major League Soccer franchise Seattle Sounders FC and iHeartMedia Seattle have struck a mutually beneficial deal, making Sports Radio 950 KJR-AM/Seattle the new English-language home of the "Rave Green," crossing the street from KIRO. Under the terms of this multi-year agreement, all home and away Sounders games will be carried on 950 KJR-AM, including a 30-minute pregame and postgame show. The station will also carry an hour-long Sounders FC weekly show, Tuesdays at 7pm PT throughout the season.

"We couldn't be more excited to partner with the most successful MLS franchise, the Seattle Sounders," said Robert Dove, President of the Pacific Northwest Region for iHeartMedia. "We are very much looking forward to showcasing the Sounders product on 950 KJR and connecting with their powerful and passionate fans. This is an incredible opportunity to share our over three million person reach across all our brands to build on the already incredible Seattle Sounders fan base."
Sounders FC Head Coach Brian Schmetzer said, "KJR has a long and significant legacy in Seattle. Growing-up in this city, I've listened to the station myself for many years, and I'm now looking forward to working with KJR in this new partnership to bring our club's amazing fans even closer to the team." Sounders FC opens its schedule on KJR-AM with its MLS season-opener against expansion team Los Angeles FC on March 4.