Simpson & Perkins Ride Again!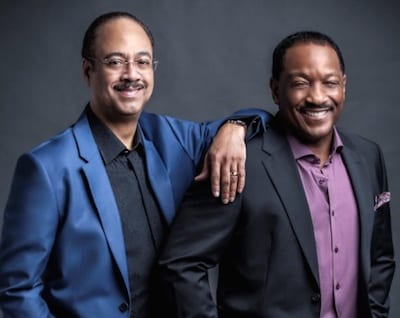 • For the first time in more than a quarter-century, DC media icons Donnie Simpson and Tony Perkins will be joyfully reunited on the radio — Radio One Urban AC WMMJ (Majic 102.3 and 92.7) announced Perkins is joining The Donnie Simpson Show, effective Tuesday, January 16, weekdays from 3-7pm.
Perkins (left) has been part of the DC media landscape for over 30 years and is best known for his most recent 20-year run at Fox 5 as an evening and morning news anchor and morning weatherman. He also famously spent seven years as the weatherman on ABC's Good Morning America. More importantly, Perkins was Simpson's producer and co-host on WKYS from 1985 to 1992.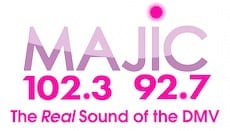 Perkins said, "Getting back together with Donnie is literally a dream come true. We've talked about the possibility many times over the years, but the timing was just never right. But every time I've joined Donnie on the air during these recent years, we've always had a blast. Even more importantly, my son is growing up fast, and as it stands now, I don't get home before midnight. I missed a lot of dinners, homework and ball games. This move allows me to continue to anchor at Fox, join Donnie on the radio and be part of my son's school and activities. I couldn't be more blessed."
Jeffrey Wilson, Sr. RVP/GM of Radio One DC said, "We are honored to deliver 'The Real Sound of the DMV,' and that's not better defined than the historic pairing of Donnie Simpson and Tony Perkins. So for the great people of this region, we made it happen. Donnie and Tony are back together for the New Year. And with that new partnership comes new opportunities to serve our communities with Donnie, Tony, and our friends at Fox 5 in the months and years to come."
Kashon Powell, Operations Manager of Radio One DC, adds, "I'm excited to welcome Tony to our team and I'm even more excited to continue making history with media icons such as Donnie Simpson and Tony Perkins. Their commitment to serving the needs of the listeners, the community and our advertisers is unparalleled." Effective January 19, Perkins will change his schedule on Fox 5 to hosting Friday and Saturday mornings.