John & Charlie On The Loose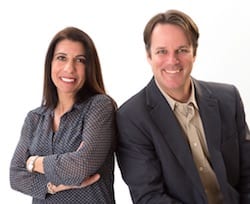 • RAMP has confirmed that Beasley AC WJBR/Wilmington, DE has released John Hanson and Charlie Maxx, hosts of John & Charlie In The Morning after six years as the station opts to go in "a different direction." Maxx was also PD/MD of WJBR and Hanson was Webmaster/Director of Digital Content.
The duo broke the news of their unscheduled departure via a Facebook Live video, while occupying a booth at "a local Dunkin Donuts location." Hanson said, "Radio's a tough thing… because when a company decides they are going in a different direction, oftentimes you are part of the old direction… it's doesn't matter how good or bad you are." Maxx said, "We're going to miss talking to you every morning…. maybe we'll come to your house… our schedules are wide open now."
Maxx and Hanson are now looking for their next opportunity and can be easily reached for meaningful conversations at [email protected].
It's been real. It's been fun. It's been real fun! Thanks for listening every morning! We 💜 you!

Posted by Charlie Maxx on Monday, November 13, 2017