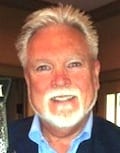 • After 14 months as Chief Revenue Officer for Cromwell Radio Group, Nashville industry fixture Tom English has exited the company as his position is eliminated.
English (left) joined Cromwell in August 2016. Before that he was VP of Business Development for Warner/Chappell Production Music and GM of Hart Media/Bullseye Marketing Research.
English notably spent six years as VP/Market Manager of the former Clear Channel Nashville cluster until May 2011. He later served as GM of Classic Country WSM-AM from April 2012 until September 2013. English is now seeking his next industry opportunity and can be reached for meaningful conversations at 615-456-8942 or [email protected].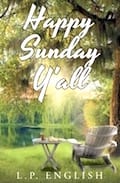 • Elsewhere in the English household, Tom's wife Lisa wrote a book that was just released this week: Happy Sunday Y'all is described as a 365-day devotional work; sounds like just the right type of inspirational book that would make, say, the perfect stocking-stuffer.
Happy Sunday Y'all is now available online via Barnes & Noble and Amazon.com. A special preview of the book is posted on YouTube.