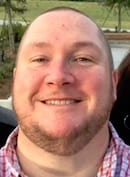 • Some local restructuring at Alpha Media Classic Hip Hop WXYY (G100)/Savannah-Hilton Head has resulted in the departure of afternoon talent/cluster Production Director Mark "Shark" Ediss.
Ediss had been on the job there since September of 2015, transitioning from afternoons on Entercom Hot AC WMYX (99.1 The Mix)/Milwaukee. Ediss' radio resume also contains stops at the late WRDW (Wired 96.5)/Philadelphia, WSTW/Wilmington, DE, WSSX/Charleston, SC and KWIN/Stockton.
Ediss is now seeking his next industry opportunity and can be contacted at 609-805-0750 or [email protected].