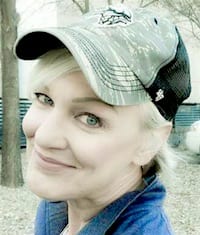 • RAMP has confirmed that Twin Cities radio veteran Lauren MacLeash has exited as OM/PD of Entercom Country KMNB (Buz'n @ 102.9) and OM of Adult Hits KZJK (104.1 Jack FM)/Minneapolis after three and a half years.
MacLeash was hired by then CBS Radio Minneapolis in September of 2014 after an 11-month radio hiatus. Before that she spent two decades as PD of iHeartRadio Triple A KTCZ (Cities 97)/Minneapolis. She added PD stripes for Classic Hits sister KQQL (Kool 108) in 2010 and left the company in August 2013. Earlier in her career MacLeash programmed WGFX/Nashville as well as WAFX and the former WKOC/Norfolk. She can be contacted at [email protected].
Entercom is now actively seeking a new PD of Buz'n @ 102.9. Motivated candidates should visit the Entercom Careers Portal to read up on the gig's numerous requirements, and, if qualified, apply online ASAP for this EOE position.