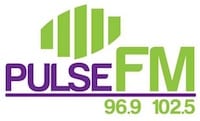 • Curtis Media Group Top 40 simulcast WWPL-WPLW (96.9 & 102.5 Pulse FM)/Raleigh now has a prime night opening available, as "Domo On Your Radio" is stepping aside from radio to pursue new opportunities. Her impending now creates the need to procure a new nighttime superstar for 2018. "This is an amazing opportunity to work in a Top 30 market that is growing by more than 100 people a day, with a staff that is focused on winning," said Pulse PD Jud Heussler.
Applicants must possess a wide variety of on-air skills and the ability to execute big personality in a short period of time. Must love radio and be ready to be enthusiastic every day about our ability to make a difference in our listeners' lives. Candidates should have at least two years of on-air experience in a music environment. Applicants must be expressive, polite and responsive face-to-face, on the phone and in writing to our listeners, to staff and to clients. Strong social media and production skills would be awesome.
If this sounds like you or someone who looks like you, please send your resume and aircheck to: Jud Heussler, Program Director, Pulse FM, Curtis Media Group, 3012 Highwoods Blvd., Suite 200, Raleigh, NC 27604 or e-mail your stuff to [email protected]. No phone calls, please. Curtis Media Group is proudly independent and an Equal Opportunity Employer.