Openings In Louisville & Terre Haute

• Can you take one of Louisville's biggest radio brands and make it BIGGER? Do you want the freedom to WIN on-air and work for a company that actually cares about local talent and gives you the tools to win?
SummitMedia's Rock-leaning Classic Hits WSFR (107-7 The Eagle)/Louisville has an immediate opportunity for a Program Director. Jordan Forst made the decision to leave the radio business and back into mechanical engineering, thus, creating this opening. The Eagle is a consistent winner in Louisville, and in fact has been No. 1 twice in the last year. The stakes are high. If you thrive under that pressure, then we want you.
Candidates from all formats are encouraged — as long as you have a minimum of three years Programming/Promotions/on-air experience. Your current market size is not a factor. Qualified applicants are invited to submit resume and audio now to [email protected], using the subject line: "WSFR PD." Only those with a strong desire to win need apply. SummitMedia is an Equal Opportunity Employer.
---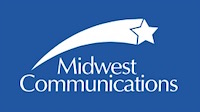 • Midwest Communications in scenic Terre Haute, Indiana is actively looking for great personalities to join its winning cluster of stations — Country WTHI (HI-99); Top 40 WMGI (Mix 100.7); Classic Hits WBOW; Classic Rock WWVR (98.5 The River) and News-Talk WIBQ (The Talk Station). Key skills required include a fun, well-prepped show, production and public appearance skills, social media talent and the ability to create ideas.
Midwest Communications is a privately owned company which offers a competitive compensation package and full benefits. A valid driver's license and a good driving record are required. Qualified candidates are invited to email your audio and resume to Operations Manager Steve Cannon at [email protected] or snail-mail your package to Steve Cannon, c/o Midwest Communications, 925 Wabash Avenue, Suite 300, Terre Haute, IN 47807. No calls, please.