Opportunities In Dallas & Atlantic City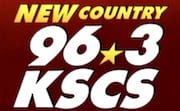 • Over the holidays we learned "Trapper John" Morris had resigned as APD/MD/afternoon post at Cumulus Country KSCS/Dallas and joined SiriusXM as PD of Y2Country and Asst. Music Programmer for The Highway Channel.
Morris' departure now creates a major opportunity for [your name here] to become the next APD/afternoon talent at KSCS. PD Mac Daniels is seeking a candidate who has five years of on-air experience with a successful ratings history, strong announcing skillz, and the ability to work well in a team environment. Solid show prep, the ability to deliver content creatively and concisely, and a strong social media presence are a must.
You will work with Daniels on music/imaging strategy, scheduling music logs, communicating with the record labels and scheduling air talent. Candidates must have extensive experience with working in a digital studio as well as audio editing skills on Vox Pro/Adobe Audition and Audacity. Sound good? Rush your package to Mac Daniels at KSCS-FM, 3090 Olive Street, Suite 400, Dallas, TX 75219 or save the stamps and email everything to [email protected].
---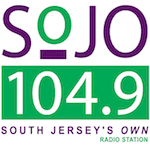 • Townsquare Hot AC WSJO (SoJO 104.9)/Atlantic City, NJ is now pounding the frozen pavement for a new morning show, as The Mike Show, hosted by Brady Richman and Spring Gonzalez, has left the building.
Richman joined SoJO in September 2015, preceded by a decade-long stint across the street at Equity Communications' Top 40 WAYV as co-host of Mike & Diane In The Morning
SoJO 104.9 PD Heather DeLuca is now seeking a replacement morning show. Wanna wake up on the Jersey Shore? Get your package into her hands via the magic of email at [email protected].