Opportunity Knox @ Scripps
• Scripps Top 40 WWST (Star 102.1)/Knoxville now has a prime nighttime opening, as current evening talent Megan Rieder just earned a transfer back to her former station, Mainstream Rock sister KEZO (Z92)/Omaha, this time to do middays. Z92 PD Jim Spector says Rieder will be on the job starting Oct. 2, which means her current night shift is open, creating a prime opportunity for the next Shining Star in Knoxville. But first, a few basic questions: 1) Can you relate to an 18-34 year old audience? 2) Are you creative? 3) Are you up on pop culture? 4) Are you an expert at social media?
Duties include a five-hour weekday airshift, weekend shift, production, remotes and assisting with promotional duties… in other words, a perfectly normal radio gig. Prior on-air experience is required. Scripps Media is a great company that is famous for being local. Candidates should email their best stuff to [email protected]. No phone calls please. Scripps Media is an Equal Opportunity Employer.
---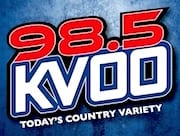 • Scripps Country 98.5 KVOO/Tulsa, OK is now looking for its next morning star, as Rowdy Yates exits after six years, and the company is seeking a new morning entertainer to team up with existing co-host Sunny Leigh. As the posting reads, "We are looking to build a show that can get the attention of the market through a compelling morning show and social media; someone who lives for great radio. Strong prep and content a must.
This individual must possess a positive, strong work ethic, be a team player, able to work within format parameters to maximize ratings & revenue success while relating to the lifestyle of our target listener. Scripps is a great company in a great city. Incredible staff. If you are ready to win, send your materials to: OM Steve Hunter at [email protected] or PD Greg Mozingo at [email protected]." The official posting should be up soon at Scripps.com.