Replace A Louisville Legend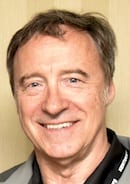 • Rick Owen, who doubles as afternoon drive personality on SummitMedia AC WVEZ (106.9 Play)/Louisville and Production Director for the four-station cluster officially announced his retirement, effective December 31. Owen has spent the past 21 years in Louisville, 19 of those years in the same building — he previously worked at the former WPTI (103.9 The Point) and Classic Hits WSFR (107.7 The Eagle) before joining 106.9 Play.
"Rick told me several years ago he was going to retire in the near future. I guess I was in denial… until now," OM Shane Collins tells RAMP. "It's a wonderful day when someone who has had such a fantastic career in radio as Rick has gets to leave it on their own terms. We couldn't be more proud of Rick and we're going to miss him every day." Owen started his radio career in 1972 at the mighty WTTL/Madisonville, KY. He went on to spend six years in Cincinnati at the late WWNK (Wink 94.1) and WWEZ (Majic 92.5) before landing in Louisville 21 years ago.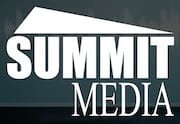 • Thankfully, Collins has the luxury of a three-month lead-time to locate the perfect successor to Owen as the next Production/Imaging Director/air-talent for SummitMedia's four-station Louisville cluster — Country WQNU (Q103.1), Classic Country WRKA (103.9 The Hawk) and the aforementioned WSFR (107.7 The Eagle) and WVEZ (106.9 Play).  Come write and produce the best spots and promos in the industry! Have the freedom to WIN on air and work for a company that actually cares about local talent and gives you the tools to win. Does this pique your interest? Then SummitMedia Louisville wants your submission.
All formats are encouraged — a minimum of three years production/on-air experience is required. Your current market size is not a factor. Qualified candidates are invited to submit resume and audio now to [email protected]. Only those with a strong desire to win need apply. SummitMedia is an Equal Opportunity Employer.