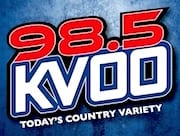 • The E. W. Scripps Company is looking for the best Country PD in America to take the reins at legendary Country brand 98.5 KVOO/Tulsa, OK. We're looking for a leader who loves, lives and breathes Country. We need a creative and driven PD who knows the difference between managing the "operating systems" of generic, corporately-owned, mostly voice-tracked stations and actually building, leading and driving a fun, live and local station with big personalities. Our PD will model the way by also hosting the midday show.
Scripps is famous for localism and our PD will work with the best in the business, using research tools and assets that include partnerships with our co-owned KJRH-2. This job also includes oversight of Classic Country KXBL. We'll invest in you through leadership training, career planning and personal development for future growth within our growing media company. Please send your materials and your track record of ratings wins to Operations Manager Steve Hunter at [email protected] and apply online (Job #13586) via the Scripps Career Tunnel Of Good Fortune.™
---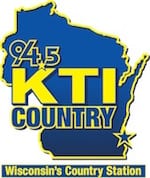 • Meanwhile, in Beer City, Scripps Country WKTI (94.5 KTI Country)/Milwaukee has launched an intergalactic search for a superstar morning show host to succeed Jake Kelly, who recently exited. WKTI's aggressive growth has created the opportunity to enhance its commitment to live and local radio, and as we recently reported, the station has enhanced its on-air lineup with the addition of Milwaukee radio icon and Country Radio Hall of Famer Karen Dalessandro in afternoon drive.
PD Ryan Wild said, "We're looking a fun, entertaining morning show that loves Country music. To help us complete the job of winning in Milwaukee, the right show will run for office with our listeners every day, and embrace living in Wisconsin. Very few people understand how to be a great local host… we are looking for someone that does!" To apply, visit scripps.com/careers. During the search, the KTI Country morning show will be hosted by Milwaukee radio veteran Carol Vonn.