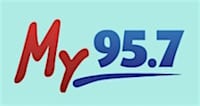 • Midwest Communications' AC KDAL (My 95.7) Duluth, MN has a great opportunity to join the team as morning show co-host. PD/morning host Rich Cannata tells RAMP that his current co-host, Sarah Pugliese is coming off the air to become the station's new Office Manager; thus, creating this new opening.
Candidates must be compelling, interactive, organized, have expert social media skills, and be able to appeal to the 25-54 year old female. My 95.7 is a 100kw blowtorch that serves the Twin Ports region.
Duluth, located on the shores of Lake Superior, is often voted as one of America's best outdoor cities and is also a great place to raise a family. MWC offers a competitive salary as well as full benefits. A valid driver's license and a good driving record are required for this position.
Send your materials to PD Rich Cannata at [email protected] or mail your package to KDAL-FM, c/o Rich Cannata, 11 East Superior Street, Suite 380, Duluth, MN 55802. Privately owned, Midwest Communications is proud to be an Equal Opportunity Employer by choice.