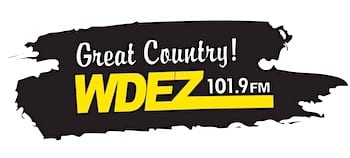 • This dream can soon be yours! Midwest Communications' 100,000-watt heritage Country leader WDEZ/Wausau, WI is now offering an outstanding opportunity to join its team as co-host of the morning show. Vanessa Ryan recently left the station, creating the opportunity of joining veteran morning talent Bryan Scott along with a fun, positive group in a beautiful facility.
Key skills required for this gig include knowing how to construct an entertaining, well-prepped, compelling show, enjoy positive interaction with the co-host, public appearance skills, social media talent, production and the ability to create ideas that will secure the growth of this magnificent brand. Knowledge and ability to relate to the Country lifestyle is also a key to the success of the job.
Midwest Communications is a privately owned company which offers a competitive compensation package and full benefits. Qualified candidates are instructed to please send audio, resume and references to Brand Manager John Richards at [email protected] or mail your package to WDEZ, c/o John Richards, 557 Scott Street, Wausau, WI 54403. Midwest Communications is an Equal Opportunity Employer by choice.