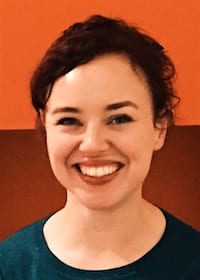 • Leading independent music publisher Beggars Music is proud to announce Amy Morgan's appointment as its new Managing Director. Hailed last year by Complex magazine as one of the five "Most Pivotal Women in the Music Industry," Morgan has been with the company since its inception seven years ago, heading up the creative side and overseeing the signing and development of such artists as Sampha, Glass Animals (which she also manages) and Mica Levi.
Morgan commented, "The role of the publisher has never been so exciting. We pride ourselves on signing and developing new talent and providing a holistic, creative home for our writers. We have had a great few years as some of our earliest signings have developed into international success stories. I'm excited to continue to grow our artists careers and our business internationally, and to embrace the changing media landscape and all the opportunities it creates for our writers."

• And there's more — Beggars Music has also hired Sam Carlin away from MTV to become Head of Film & TV licensing, based in Los Angeles, and welcomes Will Moore from Ninja Tune as the new Copyright & Licensing Manager, based in the London office.
Andy Heath remains the company's Chairman, alongside senior roles at the Beggars Group, State 51 and OCL, as well as chairing UK Music. "It's a privilege to hand over the reins to Amy," Heath said. "She is one of the most extraordinary executives I have ever worked with and she completely embraces the spirit of Beggars, which is to develop and expose the finest talent, being prepared for a long-term effort and putting the interests of the music maker first."