Chris Palmer On The Loose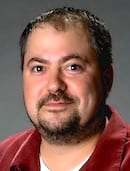 • Late Tuesday we learned that Chris Palmer had exited Warner Music Nashville as his position as VP of Radio & Streaming was eliminated. Palmer joined the company in 2010 and served as VP of Promotion for the Warner Atlantic Reprise (W.A.R.) imprint until last year, when he was upped to his most recent position.
Palmer is now looking to put his experience to work for [your company name here]. He can be contacted at 615-417-7486 or [email protected].