KJR Brand Extended In Seattle

• iHeartMedia got busy in Seattle yesterday, shuffling the elements of two Sports-Talk formats around within the cluster with the simultaneous launches of the new 1090 KJR, Seattle Sports Radio and South Sound Talk 850, Tacoma's Voice.
Let us explain: KFNQ-AM 1090, formerly CBS Sports Radio affiliate 1090 The Fan has now been rebranded as 1090 KJR, making full strategic use of those iconic calls that belong to Sports-Talk brand KJR-AM. The new 1090 KJR will discuss national sports headlines along with a slate of nationally syndicated sports talk personalities Dan Patrick, The Herd with Colin Cowherd and Doug Gottlieb.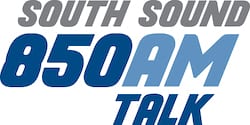 Former Fox Sports outlet KHHO-AM is now South Sound Talk 850 and will feature play-by-play of the Tacoma Rainiers Pacific Coast League team, skillfully blended with syndicated talk from Glenn Beck, Armstrong and Getty, The Schnitt Show and Buck Sexton with America Now.
"We're glad that we can continue to give the best in Sports-Talk programming to our Seattle listeners," said Rich Moore, SVP of Programming for iHeartMedia Seattle. "With the re-launch of 1090 KJR and South Sound Talk 850, the KJR brand in Seattle just got even bigger!"