Wanted: Results-Oriented OM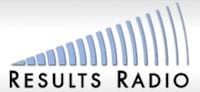 • Results Radio is looking for an Operations Manager to oversee its five-station group in beautiful Redding, CA — Country KNCQ (Q97), Top 40 KEWB (Power 94), Classic Rock KHRD (Red 103.1), Adult Hits KESR (107.1 Bob FM) and Sports KKXS (XS Sports 96.1).
Candidates must demonstrate previous experience as a PD and air talent, an possess skills in leadership, coaching and personnel management. You must also have experience in creating great content and media brand development.
You'll report to Market Manager Beth Tappan and Results Radio SVP, Strategic Development Dave Shakes. Qualified candidates for this EOE position are invited to email resume and demo materials in confidence to [email protected].