A.J. Headed To iHeart Charlotte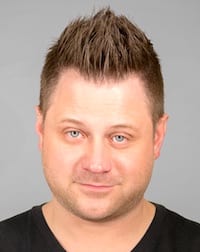 • iHeartMedia announced today that A.J. has been named Program Director for Top 40 WHQC (Channel 96.1) and Adult Hits WLKO (102.9 The Lake)/Charlotte, effective February 12.
A 20-plus year radio pro, A.J. is currently Regional SVP of Programming for iHeartMedia's St. Louis Region and PD of Top 40 KSLZ (Z107.7) and KATZ (Hallelujah 1600). "Bringing A.J. to Charlotte is a game changer for the market," said Meg Stevens, Executive Vice President of Programming for iHeartMedia. "He's passionate and creative as well as analytical and strategic. He's the perfect addition to team Charlotte."
Before his arrival in the Gateway City in August 2016, A.J. served as SVP of Programming for iHeartMedia Richmond & Norfolk, VA. Before that he programmed Top 40 sisters WWHT (Hot 107.9)/Syracuse and Rhythmic WKGS (Kiss 106.7)/Rochester, NY while also supervising WKKF/Albany, WBNW/Binghamton and WJJS/Roanoke, VA. Prior to joining iHeartMedia Syracuse in April of 2012, A.J. spent 13 years at Cumulus Top 40 WBHT/Wilkes Barre-Scranton, PA, rising to PD/afternoons.
"After almost two incredible years leading our St. Louis family, I'm honored to have been asked to join our Charlotte team and drive the continued growth of Channel 96.1 and 102.9 The Lake," said A.J. "I'm super excited to hit the ground running with Meg Stevens and the other superstar programmers in the building as we maximize brand efforts in 2018 and beyond."
---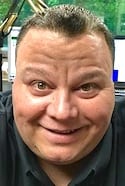 • A.J. succeeds Boomer, who is now seeking his next broadcasting opportunity. Boomer (left) was named PD of WHQC in August of 2011 and annexed WLKO PD duties last year when Jack Daniel exited. "There is an energetic and creative team in place at iHeartMedia Charlotte and it was a thrill to be a part of it for 6+ years," Boomer said. "Starting with EVPP Steve Geofferies, who first brought me to town, to more recently, working alongside EVPP Meg Stevens and Region President Dave Carwile, this journey has been a delight and I owe them all huge thanks for allowing me to put my passion to practice in such a great city."
Boomer has spent the majority of his career in the Top 40 world — including an eight-year run at KSLZ/St. Louis — but, he said, "I've long wanted to branch out into other formats and my recent experience programming WLKO has really fanned that flame. Relocation is not an issue for me and I'm ready to put my skills and experience to work for whomever seeks a seasoned pro with a work ethic to win." You heard the man — reach out to Boomer today at 704-577-6322 or [email protected].