Gillette Exits WPLJ/New York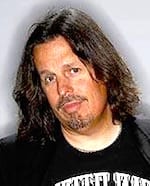 • RAMP has confirmed that Rick Gillette exited as PD of Cumulus Hot AC WPLJ/New York. No replacement has been named yet.
Gillette had been on the job at 'PLJ since July 2015, when he transferred up from the PD post at Hot AC sister WRQX/Washington. Before that he programmed former CBS Radio Top 40 WNOW (92.3 NOW)/New York.
Gillette's previous programming stops include CBS Radio siblings KZON (101.5 JamZ) & KOOL-FM/Phoenix and Clear Channel Top 40 WKSC (103.5 Kiss FM)/Chicago. He also spent seven years in Los Angeles as DMX Music's VP of Music Entertainment. Earlier in his career Gillette programmed KSFM/Sacramento and he spent a decade in Detroit — nine years at WHYT and a year at WKQI. He can be reached at [email protected].