Ken Johnson Returns To New York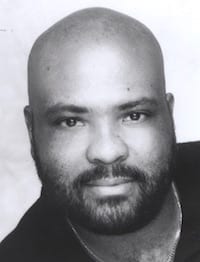 • Cumulus Media announced that veteran Urban programming exec Ken Johnson will return to New York and reclaim the programming reins at Urban AC WNBM (Radio 103.9). You may recall that Johnson successfully launched WNBM in July 2014, and left in April 2015 to become Operations Manager for Urban AC sister WUHT (Hot 107.7)/Birmingham, AL. Johnson will retain his corporate role as Vice President of Urban Formats, for Cumulus Media.
In making the announcement, Chad Lopez, President/Market Manager, Cumulus Media New York, said, "Everyone at WNBM 103.9 and Cumulus are excited to have Ken Johnson back in New York. Ken's expertise and experience in this format will only continue to build a very strong loyal listener base and grow audience."
Johnson said, "I love the energy of Cumulus New York. The people and resources are the best in the business. I look forward to being back there and with Chad Lopez and Mike McVay supporting me, it makes being 'Focused, Responsible, Collaborative and Empowered' easy."
---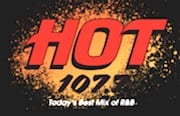 • Johnson's transfer back to NYC now creates a fantastic "Happy 2018!" programming opportunity at WUHT (Hot 107.7)/Birmingham, AL. You will be responsible for growing and operating this strong brands and must have a strong background and passion for R&B music. Energy, enthusiasm and experience within the genre are a must. The position also requires a daily airshift, along with a weekend voice-track shift.
We're looking for a track record of success. Digital and social strategies must be as engaging as on-air tactics and execution. The best candidates will be detail-oriented with the ability to multi-task and react in a calm and decisive way when dealing with challenging situations. Excellent writing and production skills to image and brand your stations are essential. People skills and the ability to work closely with talent, department heads and a talented sales team are critical. To apply online for this position, please visit the Cumulus Careers Portal of Destiny™. Cumulus is an EOE company.