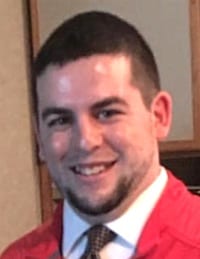 • Alpha Media Dayton, OH keeps it firmly in the family and promotes Justin Kinner to Program Director of ESPN affiliate WING-AM. Kimmer was previously WING-AM's afternoon drive host, and has been serving as interim PD, so the upgrade makes perfect sense. As a special bonus, Kinner also has experience as an account executive in the market.
Bo Matthews, the newly named Operations Manager of Alpha Media Dayton, commented, "It was clear from the moment I arrived that Justin was the guy to become the new PD of WING-AM. I wish I could bottle up his passion and excitement and pass it around."
Not to be outdone in the excitement department, Kinner exclaimed, "I'm thrilled to be named the new Program Director for 1410 WING-AM. I started with this station back in 2014, and to now have the opportunity to be the PD for the station that brought me into this business is a really cool thing and a great feeling." Feel free to congratulate Kinner at [email protected].