March Named PD of Hot 107.7/Birmingham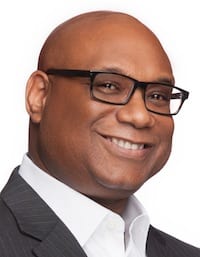 • Phillip March has been named Program Director of Cumulus Urban AC WUHT (Hot 107.7)/Birmingham, AL. The position has been open since December, when former OM Ken Johnson returned to the PD chair at Urban AC sister WNBM (Radio 103.9)/New York.
March's resume includes a stint as Director of Urban Programming for Alpha Media's WGZB, WMJM and WGHL/Louisville until early 2016. Prior to that, he programmed Radio One Urban AC WMOJ and Urban WIZF (101.1 The Wiz)/Cincinnati.
David Walls, VP/Market Manager of Cumulus Media Birmingham, said, "We are elated that Phillip is joining our team. He brings experience, passion, knowledge and leadership. He is a true leader and an outstanding teacher. It's a huge win for Cumulus Birmingham and for our community as well."
March remarked, "I am humbled and honored that Operations Manager Ryan Haney and VP/ Market Manager David Walls selected me to lead the highly talented team at Hot 107.7. We will be maximizing our efforts to engage, entertain, enlighten and empower the Birmingham community."