Mr. Washington Goes To Denver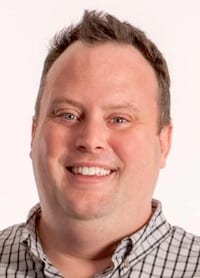 • iHeartMedia Denver makes it official and formally announces Bryan "B-Dub" Washington as the new APD/MD and afternoon drive personality for the company's two-month-old Country outlet KWBL (106.7 The Bull), effective immediately. Washington earns the transfer to the Mile High City after a year in the PD chair at Country sister KBEB (92.5 The Bull)/Sacramento. At the same time it was also announced that the nationally syndicated Bobby Bones Show will now air on The Bull weekday mornings from 5-10am MT.
Washington reports to JoJo Turnbeaugh, Region SVP of Programming West Division/Denver Region for iHeartMedia Denver, who said, "Following an extensive nationwide search, it was clear that B-Dub is uniquely qualified and the perfect fit to join 106.7 The Bull's new family. B-Dub's vast knowledge of the Country format, outstanding relationships within the Country music scene and incredible work ethic are exactly what we need to take 106.7 The Bull to new heights."
Prior to his move to Sacramento in March of 2016, Washington did afternoons at Alpha Media Country KUPL (98.7 The Bull)/Portland, OR while studying at the University of Oregon. He later served as APD/MD/afternoon personality on CBS Radio Country KMLE/Phoenix. Washington also hosts the nationally syndicated Buckwild Saturday Night with B-Dub.
"I'm incredibly excited and honored to be part of the All New 106.7 The Bull," said Washington. "The culture that's been cultivated at iHeartMedia Denver is incredible and having the opportunity to build a winning brand from the ground up is absolutely awesome. I look forward to making some radio magic in the Mile High City. Horns Up!" Send your congrats to [email protected].