Wynter Upped To iHeart EVP/Urban & Hip Hop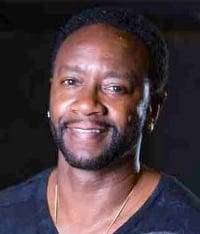 • iHeartMedia's National Programming Group has elevated Doc Wynter to Executive Vice President of Urban/Hip-Hop Programming Strategy. He will report to Tom Poleman, Chief Programming Officer for iHeartMedia.
In his new role, Wynter will remain as PD of Urban KRRL (REAL 92.3)/Los Angeles and oversee the company's Urban and Hip-Hop brands in its over 150 markets. He will also continue to guide and develop the company's roster of Urban and Hip-Hop programmers and on-air talent, and book artists and produce events for iHeartMedia including REAL 92.3's The REAL Show. "No one understands Urban and Hip-Hop programming like Doc and we're thrilled he's expanding his role leading iHeartMedia's programming strategy for those key formats," said Rich Bressler, President, Chief Operating Officer and Chief Financial Officer for iHeartMedia. "He's been instrumental in launching several of our Urban and Hip-Hop stations nationwide and we're excited for him to be even more hands-on with all of our Urban brands in our over 150 markets."
Wynter celebrates 29 years with iHeartMedia this month and most recently served as Senior Vice President of Urban Programming and Urban Brand Manager. He began overseeing the company's Urban radio stations in late 1999 and has launched several well-known iHeartMedia brands, such as WWPR (Power 105.1 FM)/New York, REAL 92.3/Los Angeles, WSOL (V101.5)/Jacksonville and company's "The Beat" Urban brand in Houston, Miami, Tampa and Nashville.
"Urban radio has been my passion for as long as I can remember," said Wynter. "Having worked with iHeartMedia for almost three decades, I know we have some of the best programmers and on-air personalities in radio. I can't wait to help our Region and Market Presidents provide their local Urban and Hip-Hop music fans with one-of-a-kind listening experiences that only a company like iHeartMedia can create."