Yes, It's 'Valentine's Day'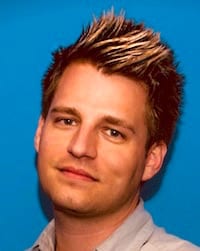 • Chad Valentine is eagerly trading in the swaying palms and pounding surf of South Beach for a chance to program Cumulus Media's legendary Top 40 WBHT (97.1/95.7)/Wilkes-Barre-Scranton, PA. He'll also do the midday show. The move marks a career homecoming for Valentine (left), who did nights on WBHT from 2001-2004.
Valentine is a 22-year radio pro who spent the past 5+ years as APD/MD of iHeartMedia Top 40 WHYI (Y100)/Miami, FL. Before that he programmed sister WLDI (Wild 95.5)/West Palm Beach.
Chris Kenney, VP/Market Manager of Cumulus Media Wilkes-Barre-Scranton, said, "We are thrilled to have Valentine leading BHT. He is exactly what we need to grow the station and bring our amazing listeners more of what they love. Northeast PA is going to love what he brings to the airwaves… get ready!" Valentine remarked, "I'm excited to be here and ready to make some great radio for Northeast PA. I'm proud to be part of the next chapter of WBHT's evolution."
Valentine replaces Randy Savage, who left in December to become OM of Renda Broadcasting AC WEJZ and Country WGNE (99.9 Gator Country)/Jacksonville.