Pros In Motion: Teklay & West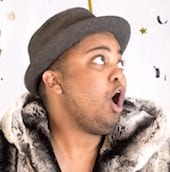 • Entercom Top 40 KUDL (106.5 The End)/Sacramento welcomes Jordan Teklay back to his hometown to host Jordan's Bouncehouse, weeknights from 7-midnight.
Teklay (left) grew up in Sacramento and attended Florin High School, but for the past eight years has been plying his trade out of town, doing nights on Cumulus Top 40 WNFN (i106.7)/Nashville and afternoons at ZFZZ (Z99)/Grand Cayman. "After an incredible search, I knew Jordan was the right candidate for the job," said KUDL PD Tim "Rayne" Rainey. "His delivery, sarcasm and sense of humor cuts through and provides a live and local night show that continues the tradition of what Sacramento listeners expect from 106.5 The End."
Teklay remarked, "It's taken me eight years in the business to get back home, but mama I made it! Thanks to Rayne, [VP of Programming] Jim Fox, [VP/Market Manager] Lance Richard and the other five people that were at dinner asking me all the tough questions… Here's to making radio great, local and compelling again!" The End has been without a permanent night show since Ashley Z left earlier this year.
---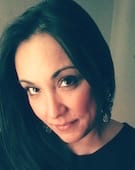 • How cool is this? Veteran air personality and v/o pro Heidi West has been inducted into the elite crew of voice talent represented by The Mix Group. Ms. West, who is married to fellow New England radio icon, Jay Beau Jones, is currently working from her home studio in Massachusetts as the signature promo voice for SiriusXM's 90s on 9 and handling middays on WVNV (Wild Country 96.5)/Malone, NY.
As her official Mix Group bio reads, in part, "Heidi was also heard as the female promo voice to thousands on radio outlets in Boston, Providence, Connecticut and Worcester, Massachusetts. Outside of broadcast radio, Heidi's bright and smooth commercial read was heard across the country in BJ's and currently in Savers stores as an in-store voice." Check out Heidi's Mix Group demo, and reach out to her via email at [email protected].