Welcome Home, Kerry Collins!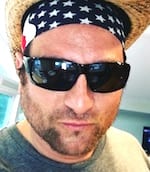 Stay tuned for the official announcements, but RAMP is pleased to spill the beans right here that New England radio fixture Kerry Collins is back in the business fulltime — he's the newly named Production Director for iHeartMedia Hartford.
Collins has enjoyed a long career in Connecticut radio, most notably serving as APD/MD of iHeartMedia Top 40 WKCI (KC101)/New Haven until 2005. From 2005-2009 he worked for Cumulus Providence, doing nights at 92PRO-FM and mornings at WWKX (Hot 106). Since 2009 Collins has also been managing his family's business, United Office Furniture in Hamden, CT and while doing weekends/fill-in at WBLI/Long Island and 965TIC/Hartford. During this time Collins also served as an elected member of the Hamden Legislative Council and spent three years as Fire Commissioner for the Town Of Hamden. More recently he had been doing weekends/fill-in for iHeartMedia's WHCN (The River 105.9)/Hartford and at his former station, KC101.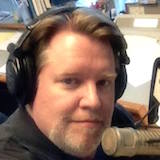 Collins succeeds another regional favorite — Steve Kelly, who is transferring to iHeartMedia Providence in a production role. Kelly joined the company two years ago following a 17-year run in afternoon drive at Beasley (formerly Greater Media) Country WKLB/Boston.
In a staff memo announcing these changes, Dave Symonds, SVP of Programming for iHeartMedia Hartford said, "Steve will be moving to Providence, RI, closer to his family and his hometown, so while we're all happy for him, I know we'll miss seeing him every day, and the great work we did together." He added, "These are extraordinary shoes to fill, and we've been conducting a nationwide search. The best candidate of all those who applied turns out to already be in our family: You know him and have worked with Kerry Collins over the years, and your feedback about his attention to detail, work ethic, and his untapped talents make moving him to full-time production director an obvious choice. Please join me in congratulating both Kerry and Steve!"