Nachlis Gets Busier @ Coleman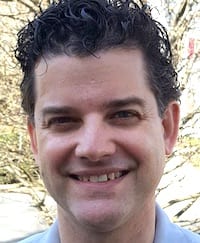 • Jay Nachlis is now sporting an enhanced business card reading "Associate Consultant/Marketing Director," as Coleman Insights announced that Nachlis has added the weighty responsibilities of Marketing Director to his broadcast day. Nachlis joined Coleman as an Associate Consultant last July.
The announcement was made by Warren Kurtzman, President of Coleman Insights, who said, "Companies succeed when they identify needs and then put people who have the talents and desire to fulfill those needs in place. Very shortly after Jay joined us last year it became very clear that, in addition to the great work he was doing for our clients, his marketing orientation could also be put to great use by our company. That we are placing him in this unique dual role is a testament to what he brings to the table."
Nachlis has more than two decades of programming and marketing experience, including on-air, PD and MD roles in San Francisco, Buffalo, Detroit, Syracuse, and Raleigh-Durham. "I'm thrilled to take on heading up marketing initiatives for Coleman Insights. It's such a unique opportunity," Nachlis said. "On the one hand, I get to work with clients and help maximize their success. At the same time, I get to tell the Coleman story and introduce our work to potential clients. That's pretty special." Jay can be congratulated at [email protected].