16 Major Market Stations Up For Grabs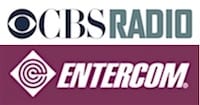 RAMP has confirmed that Entercom and CBS Radio are making some final, high profile pre-merger moves to satisfy ownership limits. According to multiple sources, CBS Radio is preparing to sell off or swap 11 stations in four markets:
Boston: News-Talk WBZ-AM, Sports-Talk WBZ-FM (98.5 The Sports Hub) and Classic Rock WZLX.
San Francisco: Top 40 KMVQ (99.7 NOW!).
Seattle: Classic Rock KZOK, Adult Hits KJAQ (96.5 Jack FM) and Sports-Talk KFNQ-AM (1090 The Fan).
Sacramento: Top 40 KZZO (Now 100.5), Country KNCI, AC KYMX (Mix 96) and Sports-Talk KHTK-AM.
We also understand that Entercom is putting up for sale or swap News-Talk WRKO-AM and Urban AC WKAF (The New 97.7)/Boston, Urban AC KBLX and AC KOIT/San Francisco and Classic Rock KUFX (98.5 K-FOX)/San Jose. No buyers for these prime properties have been publicly identified as of yet.
RAMP has also confirmed that Entercom yesterday filed amendments to its various merge applications with the FCC as the next step in its process of merging with CBS Radio. In an official statement, Entercom commented, "The amended FCC filings marks another step forward in the process to complete our combination with CBS Radio and we remain on track to close the transaction later this year. Given the ongoing regulatory review, we are unable to comment further at this time."