Cumulus, Merlin Reach Temporary Truce
• Cumulus Media Inc. announced that it has reached an agreement with Merlin Media regarding the continued operation and sale of Alternative WKQX and Classic Rock WLUP/Chicago. Under the terms of the deal, Cumulus will no longer be required to acquire the Chicago stations for approximately $50 million, and Cumulus and Merlin will temporarily extend the local marketing agreement (LMA) under which Cumulus has been operating the stations while Merlin conducts a sale process for the stations. Cumulus expects operations at the stations to continue uninterrupted during the sale process.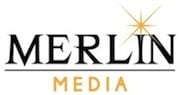 In a bankruptcy court filing last week, Judge Shelley Chapman agreed to an amended LMA agreement between Cumulus and Merlin — Cumulus had been paying Merlin $600,000 per month in LMA fees, which have now been reduced to about $15,000 per month per station for what the court describes as "reimbursement costs." Plus, Cumulus will no longer be contractually committed to buying the stations. The agreement with Merlin provides for an approximately three-month extension of the LMA with additional extensions thereafter, exercisable upon mutual agreement by Cumulus and Merlin.
"We're pleased to reach this mutual agreement, which establishes a clear path forward for these stations and our employees in Chicago following months of negotiations with Merlin," said Mary Berner, President & CEO of Cumulus Media, Inc. "We continue to be interested in permanently acquiring these stations on economic terms that make sense for our business. In the meantime, as we have for the past several years, Cumulus will continue to operate WKQX-FM and WLUP-FM while Merlin seeks a new owner. Importantly, nothing is changing in the near-term. It is business as usual for team members, advertisers and partners, and we look forward to achieving a favorable outcome for all parties involved."