Sotelo & Moote Wake Up @ AMP Radio/L.A.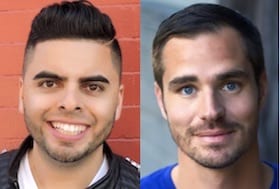 • Entercom Top 40 KAMP (97.1 AMP Radio)/Los Angeles announced that the newly minted team of Edgar "Shoboy" Sotelo and Brian Moote will be the station's new morning show, effective in February. Sotelo most recently did mornings on former CBS Radio Top 40 WBMP (92.3 AMP Radio)/New York, prior to its flip to Alternative, and Moote is a stand-up comedian who spent the past two years as a co-host of the syndicated The Bert Show, based in Atlanta. He went to college in Southern California.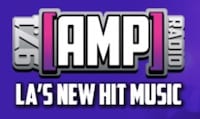 "We are thrilled to be able to bring together Edgar and Brian on AMP Radio," said Jeff Federman, SVP/Market Manager of Entercom Los Angeles. "Both of them are smart, genuine and funny and we look forward to watching them make a huge impact in L.A. — on air, on-site at local events and on social media."
Sotelo said, "I want to thank the Entercom familia, led by David Field, as well as [PD] Chris Ebbott, Jeff Federman, Chris Oliviero and Pat Paxton for this amazing opportunity. I am super 'AMP'd' and blessed to be able to do what I love in my hometown with our awesome 97.1 AMP Radio team. I look forward to serving, having fun and bringing joy to our SoCal community every morning." Moote remarked, "I'm excited and looking forward to the opportunity to build a great morning show with 97.1 AMP Radio Los Angeles and to work with Chris Ebbott, Jeff Federman, Pat Paxton, Chris Oliviero and the entire Entercom team. I can't wait to meet the AMP Radio morning family."
AMP Radio has been without a fulltime morning show since Carson Daly stepped down last July.