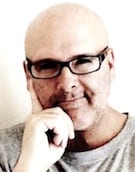 Free agent programmer Mav3rick has returned home to Los Angeles to help take care of his 95-year-old grandfather as he looks for his next adventure as a PD/brand manager/air personality in Adult Top 40, Top 40, Country, Alternative and Classic Hits.
Mav3rick's extensive programming resume includes American General Media AC KSTT (Coast 104.5)/San Luis Obispo, CA, KWXS (107.7 The Beat) & KMTK (99.7 The Bull)/Bend, OR and KFYV/Ventura, CA. His previous on-air stops include KEHK/Eugene, OR; KBBY, KRUZ and KVYB/Ventura, CA; KIMN and KWOF/Denver, KLCA and KNEV/Reno and KDON and KCDU/Monterey, CA.
Mr. Mav3rick is available for meaningful conversations and can be reached at 805-758-0066 or [email protected].