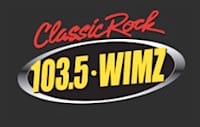 • Midwest Communications' Classic Rock WIMZ/Knoxville, TN has a rare and immediate opening for a full-time evening personality. Here's the deal — after 11 years on the job, the station's much-loved Ms. Jay Mac is leaving to pursue another life adventure. WIMZ is consistently a ratings leader and boasts an all-star line-up… now it's your turn.
Knoxville is home to the University of Tennessee and is located in a gorgeous valley just west of the Great Smoky Mountains. A progressive and growing city awaits you. The person who earns this job will be motivated, organized, a team player, loves community and listener involvement, has strong social media skills and is not afraid to be creative. Heavy phone listener interaction is a must on this live night show. Fun is a major ingredient to our success. Duke Wright's Midwest Communications is a privately owned company which offers a competitive compensation package and full benefits.
Sound good? Send your resume, audio file and any other information to help sell your qualities for this exceptional and rare opening to WIMZ Brand Manager Randy Chambers at [email protected] or mail your weighty package to WIMZ, c/o Randy Chambers, 1100 Sharps Ridge Memorial Park Drive, Knoxville, TN 37917. Midwest Communications, Inc. is proud to be an Equal Opportunity Employer by choice.