More Amazing Opportunities Await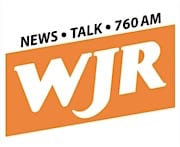 • Cumulus News-Talk WJR-AM/Detroit has an immediate opening for an Executive Producer for The Frank Beckmann Show, which runs weekdays from 9am-noon. Candidates must 1) Be proficient in video recording and editing for social media posting; 2) Book guests and prepare one-sheets for talent to use during interview; 3) Manage guest and caller flow during the show; 4) Develop creative/topical ideas; 5) Research show topics; 6) Use imaging/editing skills to produce Morning Show Promos/"Best Of" features; 7) Organize daily prep; 8) Website and Facebook development/Social media management and 9) demonstrate proficiency in operating broadcast equipment and software.
For immediate consideration for this EOE position, please complete the online application process at cumulus.com/careers and hit up Operations Manager Mike Wheeler at [email protected].
---

• John Garabedian's CodComm Inc. of Hyannis, MA has a rare opportunity for our next fulltime cluster Production Director who can also do a fulltime on-air shift on Light AC WKFY (Koffee-FM). As Production Director, you would be responsible for every commercial airing on Mainstream Rock WPXC (Pixy 103), Top 40 WHYA (Y101), Classic Hits WFRQ (Frank 93.5) & WKFY, from the creative process to on-air execution.
As a personality on "Classic Cape Style" Koffee 98.7/100.5, you would voice-track the noon-6pm shift daily. Koffee-FM is a unique station that serves the 55+ demo on Cape Cod, dishing up a wide variety of artists from Sinatra to Adele. Knowledge and proximity to Cape Cod will enhance your qualification. Interested candidates should e-mail their aircheck and production demo to VP/Station Manager Steve "McVie" Solomon at [email protected].