Promotions Director Opening: Huntsville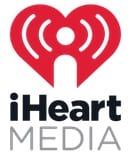 • iHeartMedia looking for a Promotions Director for its Huntsville, AL group. This is a newly created position, and you are cordially invited to come help market these legendary brands — Country WDRM, Top 40 106.5 Kiss FM (WQRV HD2), Classic Hits WQRV (100.3 The River), Classic Rock WTAK and News-Talk WBHP-AM.
This is a great city and a great cluster, so you need to come strong with some great ideas and the ability to execute on those ideas!
All of the details of the gig — and a link to apply — is posted in the iHeartMedia Careers Basket. You should also contact Huntsville SVP of Programming Erich West at [email protected].