Now Entering Texas: Brandon Young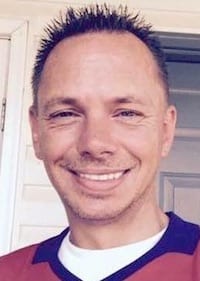 • It only took about month, but Alpha Media finally finished composing the press release formally introducing Brandon Young as the new Content Director for Country KYKX/Tyler-Longview, TX.
Young arrives in East Texas after a whirlwind six-month run as OM of Cherry Creek's seven-station cluster in scenic Wenatchee, WA, but he's spent most of his radio career in Salt Lake City, more recently with Broadway Media Country KEGA (101.5 The Eagle) and Adult Hits KYMV (Rewind 100.7). His lengthy SLC resume also contains additional stops at KUBL, KBER, KZHT, KKAT, KBEE, KISN and KCPX. Young also programmed Leighton Country KYCK/Grand Forks, ND.
Fun Facts: 1) Young started his radio career at the age of 12, and 2) He used to perform all over the state of Utah with his band, "Wild Country."
Alpha Media East Texas Market Manager Cary Camp commented, "I'm extremely thrilled to have Brandon join our team, and I am confident he will be an important asset to Alpha Media." No less thrilled was Young, who said, "I'm so thrilled to join the Alpha Media family and make great things happen at KYKX." Young succeeds Matt Ganssle, who died last October.