DeDe Ready For Her National Close-Up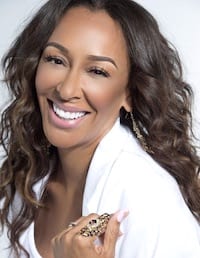 • Service Broadcasting announced that DeDe McGuire will continue to host DeDe in the Morning on Urban KKDA (K104)/Dallas-Ft. Worth under a new, lucrative four-year contract extension that will further expand the DeDe in the Morning brand on multiple platforms, including a national syndication rollout in 2018.
In making the big announcement, George "Geo" Cook, Director of Operations and K104 Brand Manager/PD commented, "DeDe and her team have carefully developed a funny, entertaining, pop culture show with cutting-edge content and breakthrough benchmarks, like the 'Mad Minute Prank Call,' that makes a real and emotional impact on listeners, fans and followers. DeDe's passion for people, along with her unique and fun, social-first, 'fempowerment' approach to content creation, has led to her morning show outperforming its rivals…. The new 'King of Morning Radio' is actually a phenomenal woman named DeDe McGuire!"
McGuire said, "I'm truly grateful to SBC's owner Hymen Childs and George "Geo" Cook for their partnership, vision and belief in my dreams. I'm also ecstatic to continue moving our company, culture, communities and industry forward. I can't wait to wake up our loyal Dallas-Ft. Worth listeners — and soon, our new friends in other markets — from the SBC Content Factory, our new studios, in the Arlington Entertainment District. I'm so blessed to do what I love doing while touching the lives of so many people with laughter every day!" DeDe in the Morning also includes co-hosts Lady Jade and comedian Michael Shawn.