Dennis Miller Back For A Minute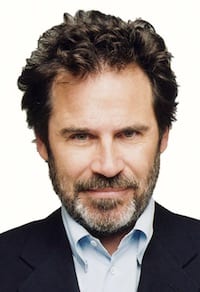 • Proving the old adage that yes, really can go home again, Westwood One proudly announces today's debut of The Miller Minute, two daily one-minute programs featuring Emmy Award-winning comic, writer, author and talk show host Dennis Miller. The Miller Minute launches today on more than 60 stations nationwide, including WMAL/Washington, WLS-AM/Chicago and KLFE-AM/Seattle. This new venture marks Miller's return to radio — he previously hosted a highly successful weekday talk show on Westwood One for eight years.
Miller rose to fame as a cast member on Saturday Night Live and hosted popular talk shows on HBO, CNBC and in syndication. He is well known for his iconic rants and pop culture references, delivered in his signature sharp verbal style.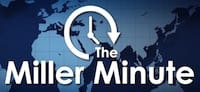 "Dennis Miller is a multi-talented, multimedia comic icon and we are thrilled to have him back on Westwood One," said Bart Tessler, EVP, News & Talk, Westwood One. "Even with all his success, The Miller Minute may be the best format yet for Dennis to entertain and inform listeners with his humor and idiosyncratic style. He can't wait to re-engage with his radio audience, affiliates, and advertisers." For more information about The Miller Minute, contact Stuart Greenblatt at 212-419-2946 or [email protected].