KBLX Making Dreams Come True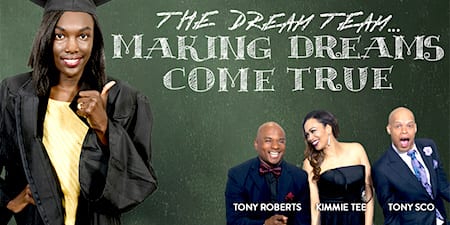 • All this month, The Morning Dream Team on Bonneville Urban AC KBLX/San Francisco is "back at it" making dreams come true for Bay Area high school students. With the support from local comedy club owner Tommy T. of Pleasanton, CA, KBLX has committed to give $1,000 scholarships to area high school seniors who are making a positive impact in their communities.
"This is our second time around with this campaign," said Elroy Smith, OM/PD of KBLX. I'm thrilled to see the emotional reactions from the students and parents when the good news is shared with them about them receiving the $1,000 scholarship prize toward their education. It's a joy for all of us at KBLX to empower our listeners."
Bay Area students have until January 26 at 5pm to submit a 500-word essay detailing their work and programs. Students can visit KBLX.com to submit their essay.