Eagles, JT Win Super Bowl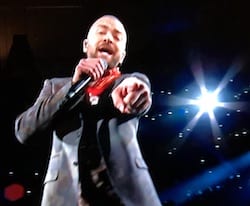 • Justin Timberlake got the expected Super Bowl halftime bump — and that was just on Super Bowl Sunday. Sales of the songs that JT performed in his medley during the Pepsi Halftime Show at last Sunday's Super Bowl LII in Minneapolis rose 534 percent compared to the day before, according to downloads tracked by Nielsen Music.
"You can't beat the exposure the Super Bowl gives," said David Bakula, SVP of Industry Insights at Nielsen Entertainment. "It gives you the wide audience with great demographics. It's a way to reach people in a way you can't get anywhere else." The NFL, which doesn't pay artists, but pays for production costs and expenses, has sold that proposition in the past.
The biggest-selling Timberlake song on Sunday was "Can't Stop The Feeling," which generated nearly 8,000 downloads — adding to its existing haul as the most downloaded song of 2016. Other songs also saw huge bumps in downloads versus the previous day including "Until The End of Time" (+3,116%), "Mirrors" (+2,094%), "My Love" (+1,187%), "Cry Me A River" (+1,171%), "Rock Your Body" (+1,131%), "Suit & Tie" (+1,016%), "Sexyback" (+995%) and "Filthy" (+122%).